Skip to main content
Skip to sitemap
Skip to login
Cookie Notice
This website uses cookies to enhance user experience and to analyze performance and traffic on our website. We also share information about your use of our site with our social media, advertising and analytics partners.
Credit check-in: How unpaid medical bills can impact your credit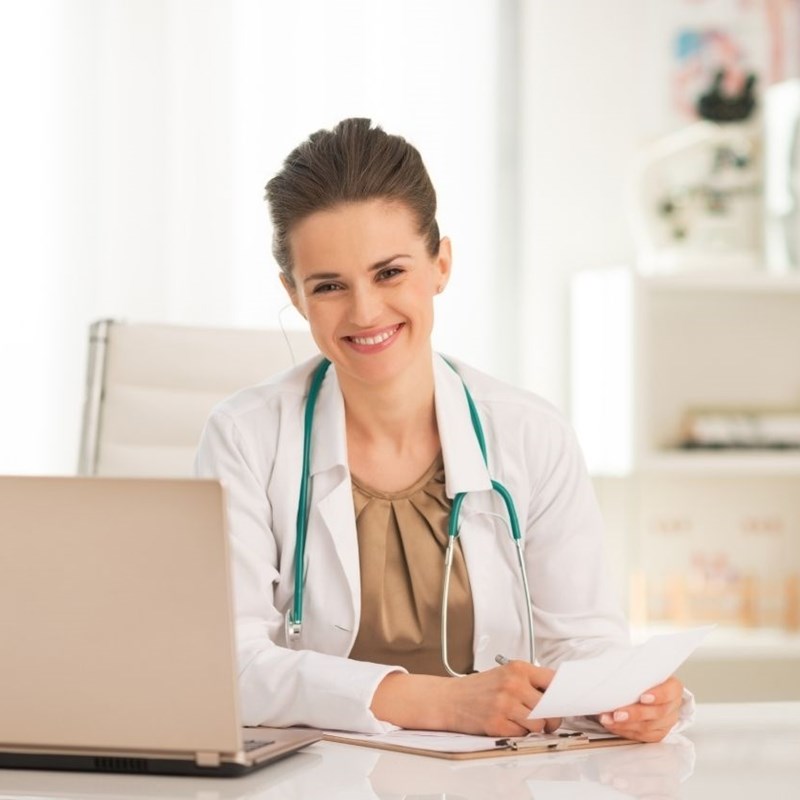 Reviewing your credit regularly can lead to fewer surprises and a higher score
When it comes to your credit report, it's hard to manage what you don't know about. That's one reason the Consumer Financial Protection Bureau pushed for changes to how medical debt was handled by credit reporting agencies a few years back.
If you've ever tried to read an explanation of benefits from your insurance company after visiting a doctor, or an emergency department, you know how confusing the codes and charges can be. And because it can often take several months for insurers and healthcare providers to work out what is covered and what you're required to pay, rules were enacted in 2017 that weigh medical charges differently than other types of debt that go into collections.
Now, the three major credit bureaus — TransUnion, Experian, and Equifax — must wait 180 days before placing medical debt on your credit reports. The idea is that an extra six months can give people more time to figure out payment options.
Despite the changes, research published in July 2021 found that collection agencies held a whopping $140 billion in unpaid medical bills last year in the United States. Here's another fact to consider: Just one collection account can cause a good credit score to drop by as much as 100 points.
It's wise to check in on your credit at least a few times a year to make sure a medical bill didn't sneak past you. Consumer advocates offer these tips for more ways to keep medical debt in check:
Carefully review bills and statements
If you don't recognize a healthcare provider mentioned on a bill, check the date of service to make sure you had a medical procedure or visit that day. Promptly report mistakes. For complicated procedures, request an itemized bill from your physician to determine how much you were charged for each service.
Safeguard medical records
It's important to keep a record of all your medical procedures, bills, and payments. That way, if you need to dispute a charge, you have the documents you need at hand. When disputing a claim, send a written notice to the provider and include a copy of all relevant documents, such as records from doctors' offices or credit card statements. Never send original documents.
Make sure your health insurance is accurate
While it's crucial to know what your insurance does and doesn't cover, it's even more important to make sure your healthcare provider has up-to-date and accurate insurance information for you. As healthcare systems have converted to all electronic medical records, it's easy for mistakes to happen. One wrong keystroke can lead to big bills for expenses your insurance should have covered.
Act quickly to resolve or dispute bills
If you have verified that you owe a bill, try to resolve it as quickly as you can because the 180-day clock is ticking. First, verify if your insurer is paying for all or part of the bill. If you don't owe the bill, act quickly to dispute it in writing.
Try to negotiate big balances
If you are uninsured and find yourself with a big hospital bill, try to negotiate the amount. You have a few options here. The total may be reduced if you pay the whole amount upfront. You can also ask for the rate that people who have insurance receive for the same care. The hospital might also offer a plan that allows you to pay off the debt in installments at no interest.
Avoid paying for medical bills with plastic
If you can't immediately pay off high medical debt on a credit card bill, you will be charged interest, and it will look like regular debt to credit reporting agencies. Instead, ask your medical provider for a payment plan with little or no interest. No matter how uncomfortable it might feel, you should always ask.

Jean Chatzky/SavvyMoney Daily Sept. 14, 2021
With reporting by Casandra Andrews