Skip to main content
Skip to sitemap
Skip to login
Cookie Notice
This website uses cookies to enhance user experience and to analyze performance and traffic on our website. We also share information about your use of our site with our social media, advertising and analytics partners.
These are questions we hear most often
A credit union is a cooperative, not-for-profit financial institution organized to promote thrift and provide credit to members. It is member-owned and controlled through a board of directors elected by the membership. The board serves on a volunteer basis and may hire a management team to run the credit union. The board also establishes and revises policy, sets dividend and loan rates, and directs certain operations. The result: members are provided with a safe, convenient place to save and borrow at reasonable rates at an institution that exists to benefit them, not to make a profit.
The primary purpose of furthering their goal of service is to encourage members to save money. Another purpose is to offer loans to members. In fact, credit unions have traditionally made loans to people of ordinary means. Credit unions can charge lower rates for loans (as well as pay higher dividends on savings) because they are nonprofit cooperatives. Rather than paying profits to stockholders, credit unions return earnings to members in the form of dividends or improved services.
Yes. Your savings are federally insured to at least $250,000 and backed by the full faith and credit of the United States government through the National Credit Union Administration (NCUA).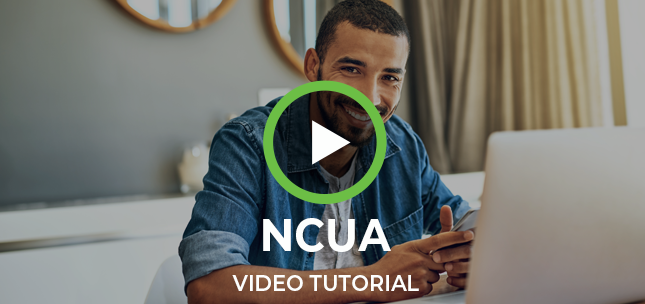 Persons who live, work, worship, or attend school in, and businesses and other legal entities located in Erie County New York. Also included are spouses of persons who died while within the field of membership of this credit union, volunteers in the community, and employees of this credit union, members of their immediate family or household, and organizations of such persons.
First, if you are using the Mobile App, try to log in through our website. You will most likely receive a prompt to update your password. If you are still not able to access the account, choose the "Forgot Password" option when you are logging in. If you are still unable to access the account, contact Great Erie's Member Service Department at 716-662-1311 Option 6.
We suggest that members use our Online Banking by logging in on our website or Mobile App. You may also use our 24-hour automated Tell-Account system by selecting option 1 when you call Great Erie.
Cards can be declined for a number of reasons and we understand how frustrating this can be. If you have made the transaction online, make sure you entered all of the information correctly. In some cases, the business you are trying to purchase from may be experiencing difficulty with their terminal or merchant processing. A great way to know if Great Erie has declined the authorization is to monitor your card on the Card Sense Mobile App. We also recommend notifying us if you will be using the card out of the country. This includes travel and online purchases made to merchants outside the USA. We may place permanent exemptions in some countries for you if you frequently make purchases online from international merchants. We also suggest that you notify us when travelling outside the USA and Canada. With debit and credit card fraud at an all-time high, we try to maintain a conservative stance to combat unauthorized use of your card. In some cases, there can be false positives, which cause a legitimate transaction to be declined. You can contact Great Erie's Member Service Department to discuss all card related issues.
NSF (Non-Sufficient Funds) and Overdraft Advance fees are avoidable. Great Erie suggests keeping a record of all transactions and using our Online Banking to verify that your items have posted. We also understand that some members may be slightly short on cash at times. The Overdraft Advance program is there when you may need a little extra. Overdraft Advance will cost $30 every time you use the service, but it is usually better than bouncing a check or electronic payment. A great alternative to Overdraft Advance is the Overdraft Line of Credit. Contact our loan office to find out how a Line of Credit can save you hundreds of dollars in Overdraft and NSF fees.
Checks can be ordered online, in person, or by calling the Member Services Department.
Your member number is a unique number provided to you by Great Erie. The member number is not to be used for Direct Deposits and payments. Your full account number (Also referred to as a MICR number) will be specific to each account suffix you open. The full account number is located at the bottom of your checks and on the Direct Deposit form you receive when you open an account. If you do not have these items, you can view the full account number within your Online Banking account. You may also request the account number in person. Great Erie does not give this number out over the phone.
The Great Erie Federal Credit Union Mobile Check deposit is a secure, online service that allows you to deposit checks into your GEFCU accounts from your mobile device. Through this app, you can photograph a check with the camera feature on a smartphone device and deposit it electronically to your GEFCU account.
Checks for deposit must be signed and endorsed with the words, "For GEFCU Mobile Deposit only". This specific endorsement ensures that checks deposited through Mobile Check Deposit will not be deposited again at Great Erie Federal Credit Union or at another financial institution. This is one of many federally required security measures put into place to protect member accounts from theft and fraud. Checks that are not endorsed as specified will be rejected by Great Erie Federal Credit Union.
If you have not downloaded our app and would like assistance to use this user-friendly, self-service product or have any additional questions, please give us a call at 716.662.1311 Option #6 for Member Service or visit us at our Orchard Park and/or East Aurora branches during normal business hours.
Great Erie Federal Credit Union is a full-service credit union serving the Buffalo and Erie County area including Hamburg, West Seneca, Orchard Park and East Aurora, New York.